can you guess what it is?
OK. Here's a photo quiz.
Can you guess what this is a photo of....
Got it?
No, it's not a black hole...
A close-up of a wood knot? Guess again!
Vasil Levski National Stadium in the dark? Wow, nice try, but wrong again!
OK, I'll tell you.
It's actually a dog's arsehole. Or more accurately, one that's been sculpted - very carefully by the looks of it....
There are a lot of great statues dotted around Japan, but I'm pretty sure this isn't one of them.
I mean, is it so important to have that part of the anatomy shown in such detail? The sculptor evidently spent more time on the hole of the dog than on the whole of the rest of the dog. Whatever was he thinking?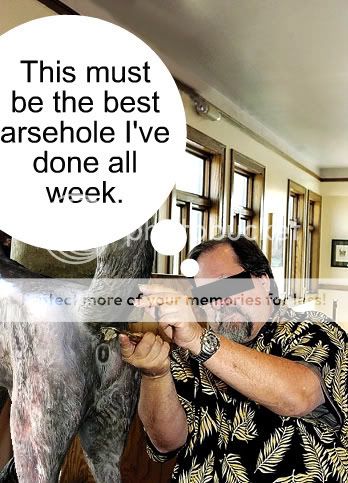 Don't get me wrong, I'm all for a bit of realism, but does it have to be so, how can I say, prominent? I think we need a poll to sort this one out....