S.O.G. (save our gyoza)
In the Umeda district of Osaka, in the shadow of the
Hep Five
shopping centre, you'll find Gyoza Stadium. It is, as the name suggests, full of gyoza. However, unlike most stadiums, this one has no one in it.
If you like gyoza and you find yourself in Osaka, consider dropping by - as it may not be there much longer....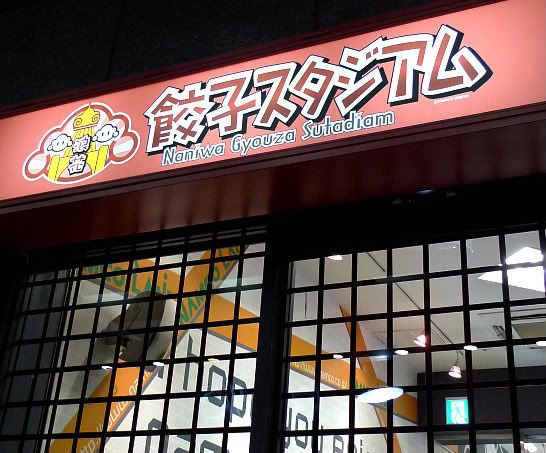 The '
sutadiam
' needs paying customers, and soon.
There's plenty of tasty gyoza knocking about....
....at reasonable prices....
....and lots of choice....
....but no punters.....
Even those who like to eat gyoza while playing table tennis were absent....
Gyoza-eating table tennis players are more than welcome.
Gyoza Stadium is a perfectly pleasant place with many small gyoza shops laid out on one floor in a manner that causes you to have to walk about a bit, but this is no real hardship (if you like gyoza)....
Here, a member of staff pretends to be busy....
Do you have a baby, or are you very small? If yes, they have chairs especially for you, so there's really no excuse not to go....
Small chairs.
Just as I went to vacate the stadium, I spotted something in the corner, something much needed....
...or just a member of staff?